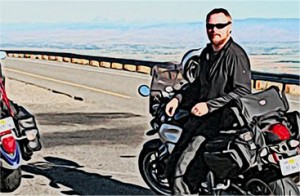 Max Parker
Branding | Creative Team Leader   Knowing how to make something look good is different from knowing what looks good.  Directing a wide-ranging team of creative professionals to carry a company's brand forward takes talent, and Max Parker delivers.  With decades of experience, his artistic eye is sharpened to a point, cutting an attractive edge for any advertising or creative campaign.   When Max isn't prowling around the studio brandishing lewd jokes and wine you can find him at such locations as your local Marathon or trail-side atop Mount Whitney. A self-confessed food snob, movie enthusiast and gadget-junkie, Max will not only get your project off the ground and make a hole-in-one – but he'll wield inappropriate, yet poignant comments while doing so.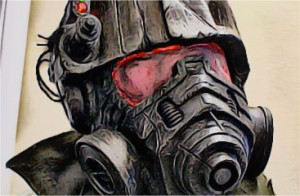 Ricky Perez
Lead Videographer | VFX Producer   Utilizing not only his vast technical skill, Ricky absorbs everything he observes in the digital world to create the next generation of web, 3D, and video content. Bringing vague concepts or fleeting thoughts to life, Ricky takes our shoddy, wine-soaked drawings and babbled thoughts and puts them in motion, bringing them to life in ways we never even anticipated.   When he's done burning both ends of the pixel here at the studio you can often find Ricky immersed in a personal creative project as Hectec Design. Heavily involved in the ComiCon world, Ricky handcrafts custom Fallout inspired cosplays, suiting up to nerd out with fans across California. Our local heckler, metanerd and often bizarre voice of reason, Ricky always pulls out all the stops.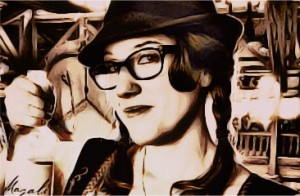 Jessica Cyr
Copywriter | Marketing Specialist   With her sights set on and beyond current marketing trends and successes, Jessica utilizes a wide array of dynamic resources to inform and inspire nuanced copywriting and insightful marketing schemes. Plugging in to current themes and culture, Jessica creates meaningful content that resonates with a wide range of audiences for the most impact per campaign.   When she's not at the studio trying to convince everyone to go out for lunch, you can find Jessica at a music event in Hollywood, fighting her way to the front of a festival crowd, or trying to improve her personal best at the gym. Providing (inadvertently) some of the comic relief in the studio, stop by to see her dodge wisecracks and whip up witty retorts.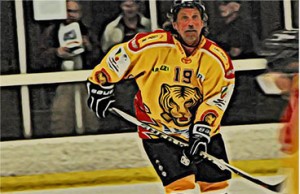 Chet Carlbom
Photographer | Production Manager   A graphics veteran, with more than 35 years experience in varied fields –putting products in the spotlight is Chet's specialty. Finding the right angle to present our client's products makes all the difference in advertisements and online. Chet continues to use his trained eye to help clients take on the professional image they need to succeed.   When he's not beating the rest of us to the studio in the morning, or enjoying a cold one at the end of a long day, you can find Chet rooting for the Kings. A total puck-head, Chet spends a lot of his time at the local rink, either slicing down the ice or coaching young teams to build up their chops.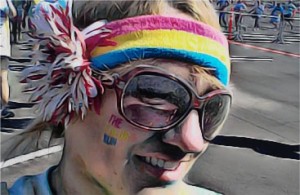 Brooke York
Art Director | Web Developer   An experienced Art Director who specializes in corporate branding, as well as catalogs, brochures, package design, website design, and P.O.P. displays, Brooke also pulls double duty as a Drupal and WordPress developer. Brooke's fresh and inspired approach to design and its supporting technology is the reason her clients consistently report positive results.   Our resident Sassy Mama, Brooke jets out of the studio to corral her two boys, bring home the bacon, get it on the table, and generally conquer the world. A stellar visual artist, Brooke is always working on her own style and continually developing her paintings into eye-catching, dynamic pieces. When she's not covered in paint, she's biking with her boys at the beach.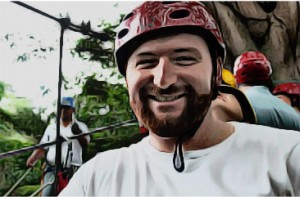 Jordan Ryan
SEO Specialist | Drupal Developer   Jordan serves as the Senior Drupal Developer for all projects at Dogs of Design. At the start of each project, Jordan accounts for the functions and requirements of the website, and maps them out in the Drupal content management system before development begins. Ensuring the developmental road map is in place is essential to a successful project, and Jordan delivers.   When he's not running circles around us with his technical brain, Jordan can be caught pilfering bottles of Tabasco sauce from Chipotle at alarming rates, moving a lot of iron around at the local gym and plotting how best to commandeer the global corporate empire. In other news, if anyone is in need of some Tabasco, please stop by the studio to pick up a crate.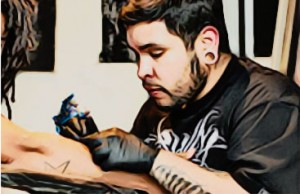 David Jimenez
Graphic Designer    David is a Jr. Designer and Production Artist handling a variety of tasks for our clients, including design and production for weekly Facebook production, catalogs, web sites, logos and branding, brochures and other collateral materials. Using fresh design techniques and a keen eye for aesthetics, David produces work that is consistently on-brand and on-point.   When he's not at the studio graciously sharing the best french fries on earth, David can be found inking up his machine and tattooing the masses. Currently stocking up on his graph cans, some of David's graffiti work can be found in Downtown LA and along the Venice boardwalk – but not for long! Our resident (and only) Steeler fan, please do him a service and stop by if you can talk sports.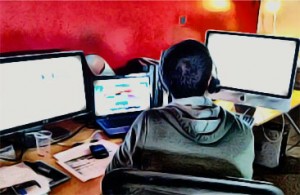 Peter Vasilion
IT Specialist   Leveraging years of experience in systems administration and a marketing background, Peter spends most of his time combing through data, distilling information, and providing valuable feedback used to better construct creative materials and drive web design. If a client is looking to rank in a search engine or increase social media search impact—Peter is there to make it happen.   When he's not donating far too many bottles of wine to our holiday party or making a snarky, yet on point retort. Peter is all about that LA nerd life – catching the latest superhero popcorn flick, hanging out with his little bro, percolating the perfect cup of gourmet joe, or kicking it with his trusty Xbox. Fun fact: if you want to get on his good side, just pick up a box of See's Scotchmallows.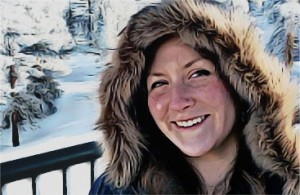 Shannon Ryan
Production Artist   Ever resourceful, Shannon has worked her way up the production line, from photo retouching and print layout to Drupal content management and design. With most companies desiring to better connect with their customers, Shannon creates designs that are inviting and open, encouraging user engagement. Shannon executes these goals with precision as she constantly builds her skill set.   When she's not stuck behind a computer – dishing out tasty snacks – Shannon can be found flitting through the woods with her best pal and sidekick, Mousse. Or perhaps you might find her strolling by the ocean, catching the last bit of sun. And you should definitely be on the lookout for her at the next underground music festival. But if you really need to find Shannon, just follow the chocolate!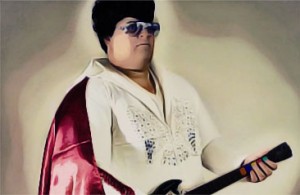 Eli Ala
Web Analyst | SEO Specialist   With a new and fresh background in Social Media and Keyword Analytics, Eli focuses on identifying which Social Media platform is worth investing time into and helps increase the Social Media presence of brands effectively. Also, with the use of his researching ability, Eli seeks out important and uncommon keywords that are important to the success of SEO and SEM campaigns.   When he's not busy selecting amazingly appropriate Christmas gifts for his coworkers, Eli is hard at work cultivating his craft as a gun guru. Whether he's hunkering down at the local shooting ranges, building a wide variety of airsoft guns, including Tokyo Marui Hi-Capas, or spending an inordinate amount of time polishing his weapons, one fact remains: don't mess with Eli.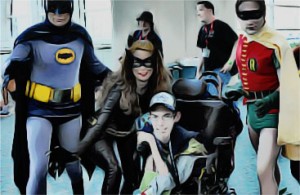 Chris Van Deusen
Copywriter | Client Research Specialist   Chris is a creative writer with a solid background in Public Relations. Specializing in PR writing, he works with his clients to develop and organize a clear path to the most apt markets while boosting industry presence. Chris also provides in-depth client research, to determine which course of action would best meet the client's needs.   When he's not at the studio giving Chet someone to talk hockey with, Chris is busy zooming around LA on his crazy wheels. The most avid Kings fan you'll ever meet, you won't catch Chris missing one minute of ice time. You can also find him wheeling around the local ComiCons, rubbing *ahem* shoulders with Elvira and other illustrious cosplays.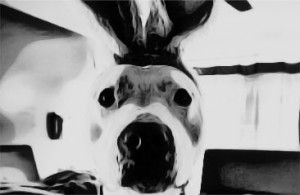 Ziggy
Team Mascot   Ziggy is the heart, soul, and bark of the studio. Rarely seen without a smile on his face, he truly comes alive when dressed in a flamboyant outfit – particularly his orange fall vest and seasonal elf ruff. When he's not holding court in his favorite chair, rolling around on the couch emitting pig noises, or making sure our floor is festooned with bits of tennis ball, he can often be found punking the local golden retriever.